Metamorpho is built around the belief of discovering true authenticity
During a one-year process we navigate our students to take charge of their lives and to determine God's purpose for their life.
We have a firm belief in equipping students to have outstanding metacognitive skills and teach them how to utilize their unique gifts to contribute meaningfully to society.
We wish to empower people between 18-23 years old to be the next generation of city changers and form part of a 23 year legacy.
DOXA DEO STUDENT CAMP
This is our first camp and our first student experience. We take our students along on the Doxa Deo Student camp. During the camp our students get the chance to mingle and socialise with the students of the campus. We take time to get to know one another, worship & spend time having a lot of fun. This camp sets the course of the year in terms of culture, Christian foundations and community.
GUNG HO
This is our team building camp. This Chinese word is defined as "working together", which is exactly what you will be doing on this camp. We work with the basic understanding of teamwork as well as create reachable goals for your team. On Gung Ho you will realise how you form part of a team and also what gifts and skillset you can add.
HIKING TRAIL
We go on a hike of about 56 km between Sabie and Graskop. Over the course of this 4 day journey your character is put to the test and you are exposed the greatness of who God truly is. This is an exciting time where we focus on family and friendships sharing these moments together. Get your boots on, you do not want to miss this one.
HIGH ROPES
There comes a time in your life where you are challenged to face your fears, and this is where our high ropes come in. We have built our own high ropes course where exercises take place 12 meters up in the air. As you go through certain obstacles you are given the opportunity to work through emotional boundaries and address the fears in your life.
WORLDVIEW
What is your potential? What is the value of the person next to you? Do you understand the privilege and opportunities within your reach? These are the questions we answer through this simulated experience and other experiential exercises.
OUTREACH
Our focus during this camp is how we can impact our society through means of our gifts, talents, time and resources. A truly humbling experience, and sure to leave you with a sincerity for the love of others.
END YEAR CAMP
This is jam packed with excitement and fun. We celebrate the victories, friendships and growth that happened throughout the year. This is where it all comes together as a group vacation and fellowship opportunity.
The visionary leaders of Metamorpho are none other than these legends. Werner did Meta in 2005 and soon after joined the team to later become our fearless leader of the institution. Werner enjoys spending time with his wife Michelle and their daughters Lana and Zoe. Together Werner and Michelle make a formidable team and keep guiding young people on a life-changing process. Werner loves peppermint crisp tart and continually reads his all-time favorite books that inspire his leadership. Michelle loves to write books and teach young women. Together they have been a part of the Metamorpho team for 18 years.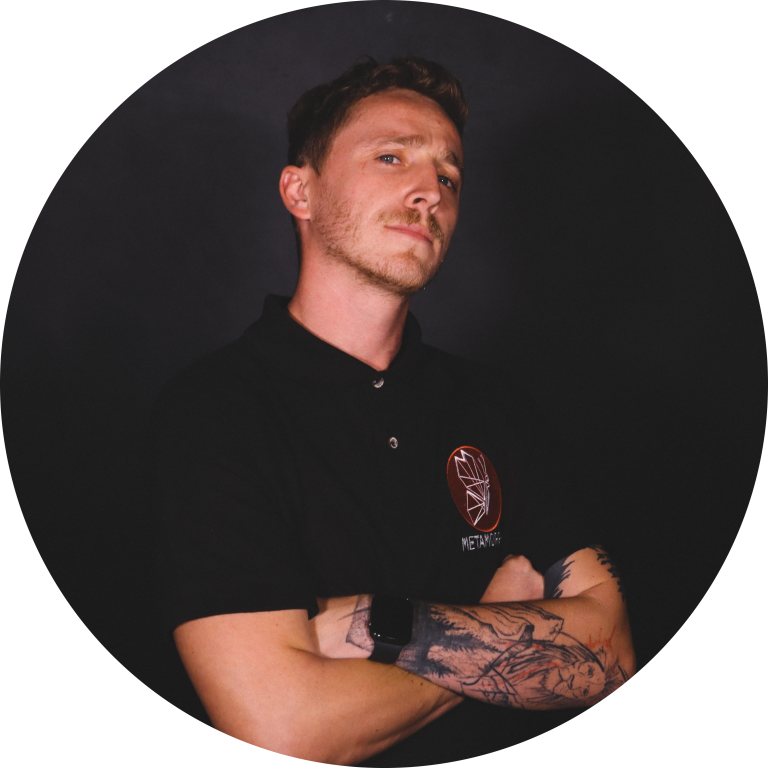 He leads the team on a daily basis. If we need any innovative ideation and interesting ideas, Heinrich takes the charge! His fierce passion for purifying people sets a high standard in leadership. Being a Navigator for 7 years has given him an insight for people. He is surely the wild card on the team and he is always keen for an adventure. His love and passion for people compels him to serve those around him.  He also likes his german shepherd, Maverick.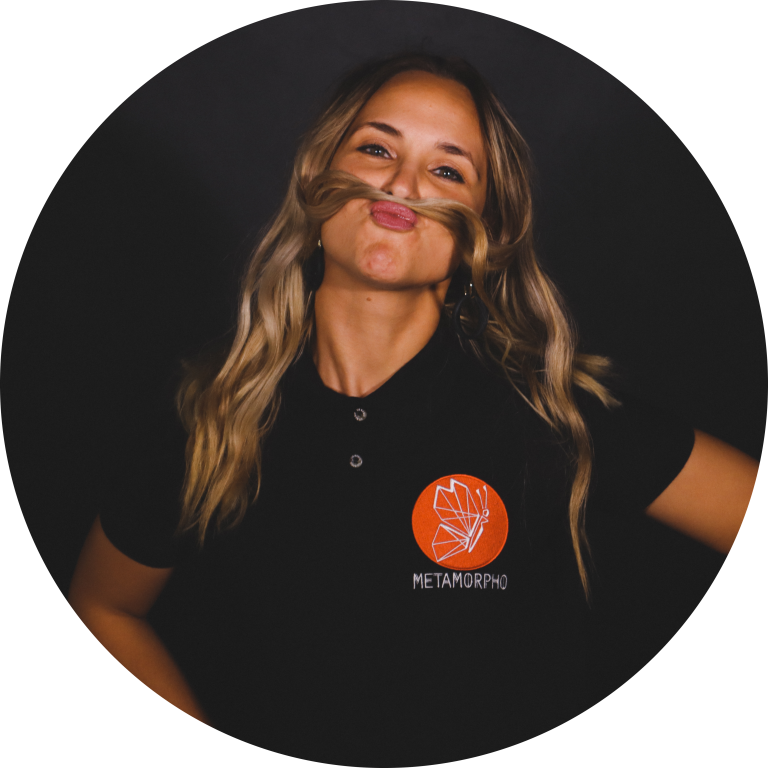 She is a devoted fierce leader. For the last 4 years she has been at Metamorpho with a focus to raise strong women rooted in truth. She thinks outside of every box, she is our team's creative strategic thinker. With a degree in Finances, she is focused on stewardship and effective systems. She is always on the move with new ideas and ventures. Suné is passionate about growth and challenging the "status quo". She loves being creative and crazy with systems.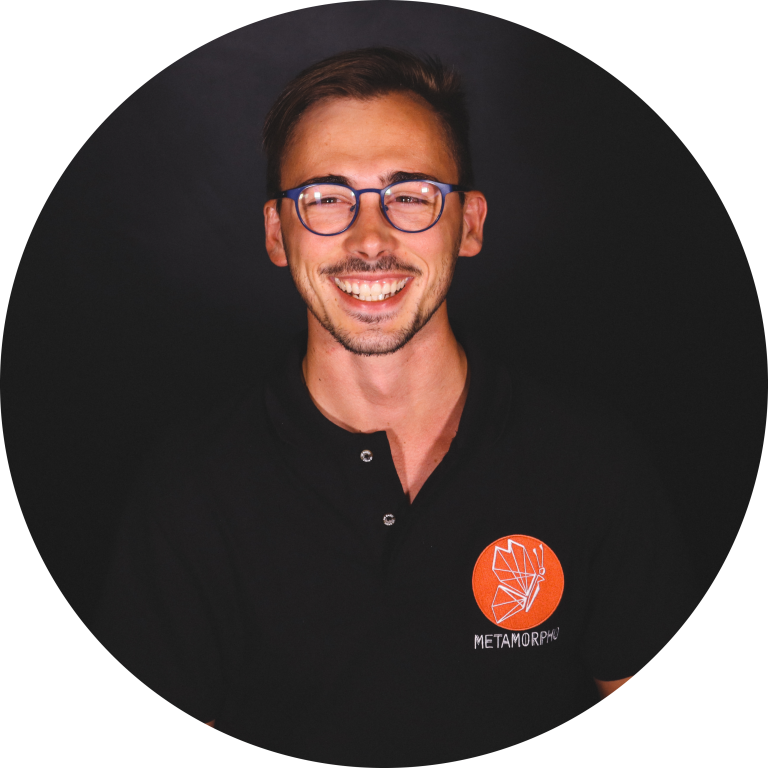 "Leaders make people better." For Ulrich, this is a conviction he lives by. It's his 6th year forming part of the Metamorpho leadership to live out his passion to develop, inspire and equip young leaders. He loves writing and putting his ideas onto paper. Ulrich is the deep thinker of the Metamorpho team, and we can always turn to him for insight. He is a inspiring and insightful leader and he loves developing people.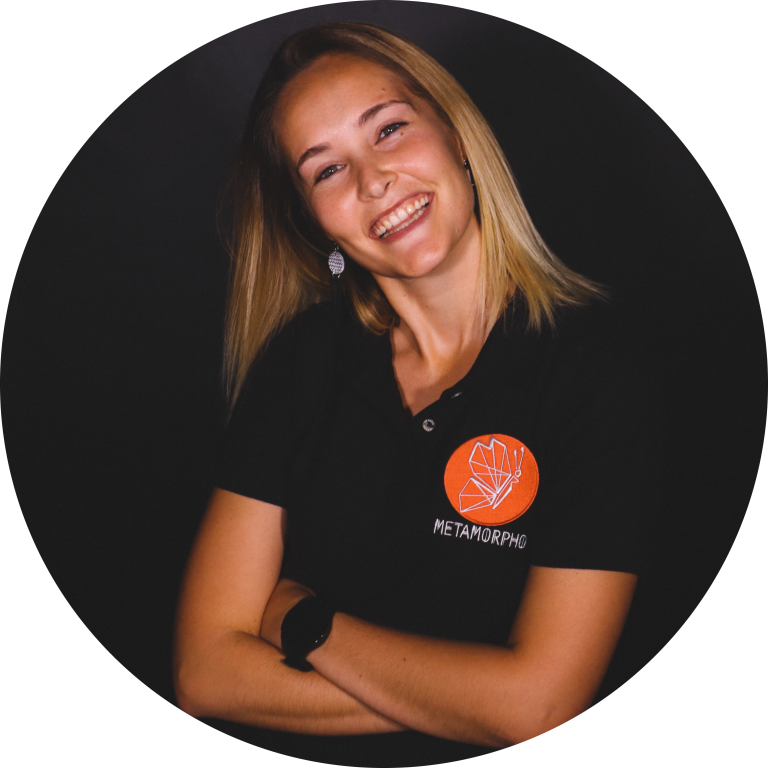 A big part of her heart is to solve problems through creativity. She is very passionate about loving life, seeing the next generation discover God's calling over their lives, and helping them to develop their true potential. Adventure is her strong suit except when it comes to heights – then something else happens. She enjoys winning when the team plays together. If She's not at the office or spending time with people – you can find her devouring a chocolate-dipped Steers ice cream.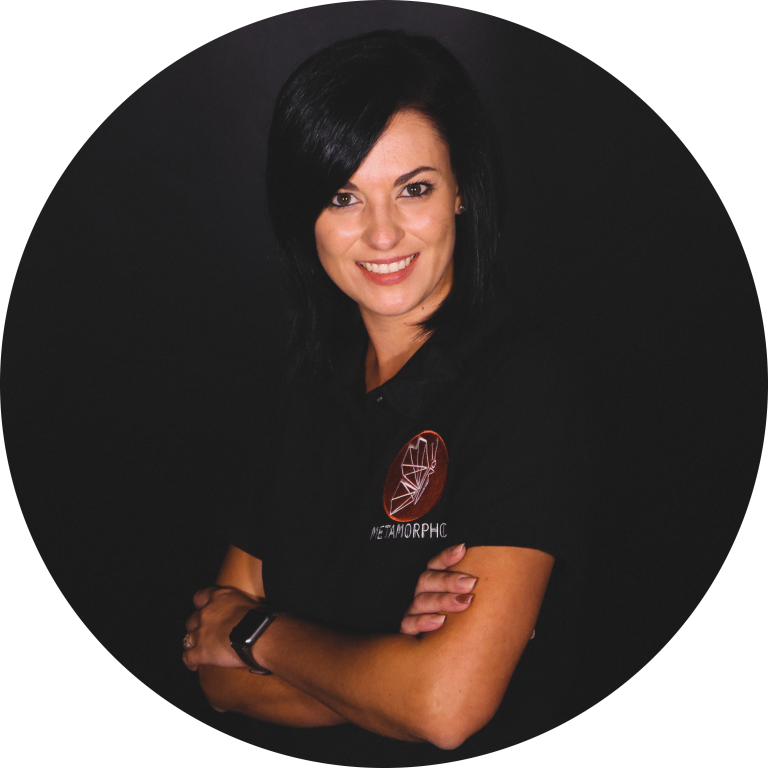 Linda is our devoted manager and has a big passion to serve ministries with management and organizational leadership.  She has been part of the Doxa Deo Family for seven years, and part of the Metamorpho team for 4 years. Linda has a passion for the girls on the team and she is always willing to care for and look out for them. She makes things happen around the team. She is married with 3 children: Marcu, Deane, and Chezelle.  In her free time, she likes to spend time with her family, enjoys outdoor activities, and live a healthy lifestyle.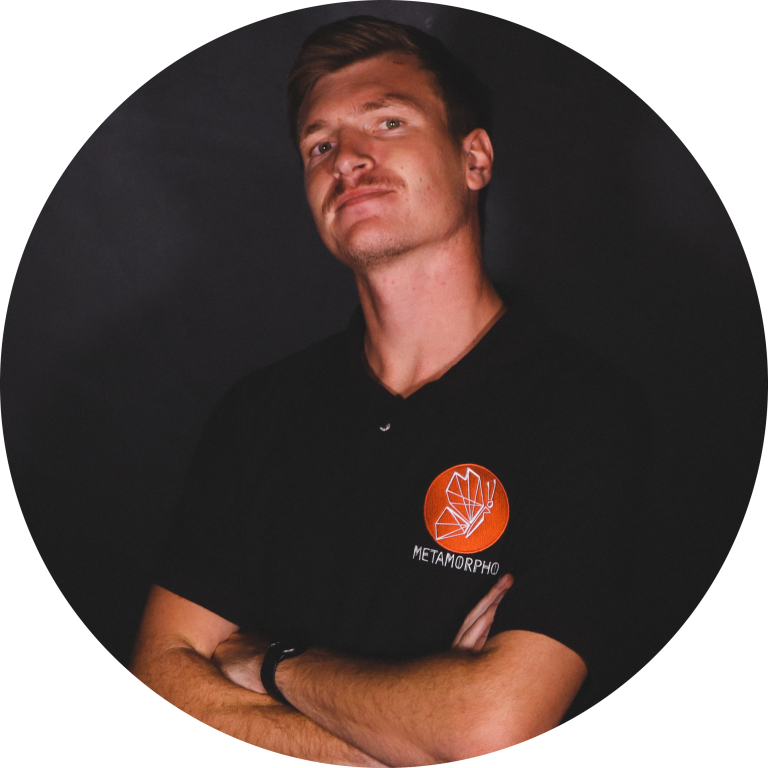 Innes loves climbing mountains and being in the outdoors! For him to stay sane, he has to go on frequent adventures with friends. His vision is to change communities and raise leaders to do the same. He loves serving at Metamorpho because the fruit of the process is young leaders being raised who are able to change their world! Innes has been with the team for 3 years and he plans on enhancing the management structures of Meta. PS. He loves Romans Pizza so much he can eat one and a half of their large pizzas!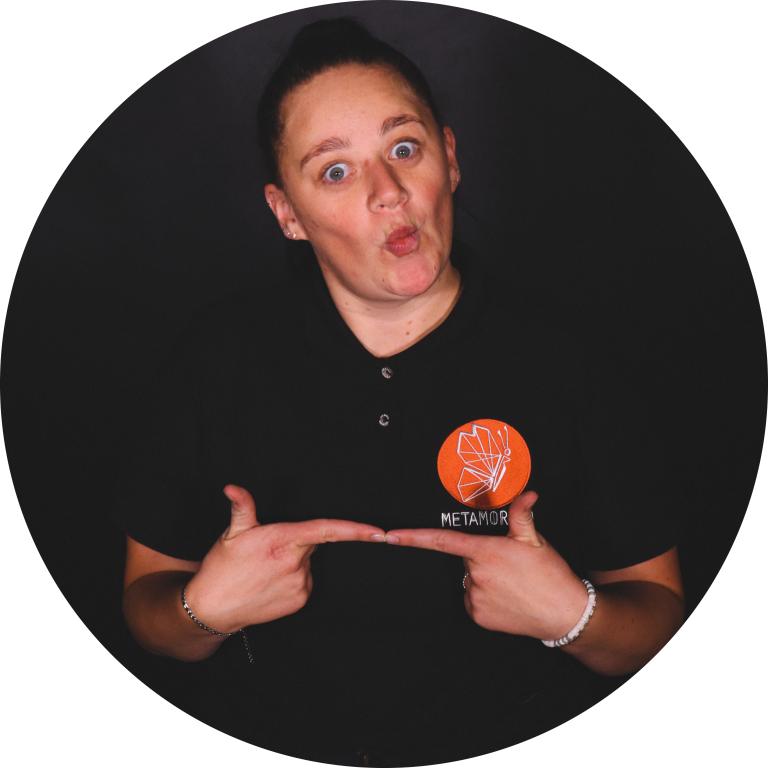 She is someone who's spontaneous, caring, strong, and brave. She has a passion for helping children, children is her heart. Her mission in life is to invest true identity into young women's lives. She wants to travel the world and seek out new adventures. She brings a fighting spirit wherever she goes. She has a passion to serve others anyway possible. She is a fantastic motivational speaker. She loves to inspire people. In her free time, she likes reading, writing and playing paintball. Her guilty pleasure is carrot cake.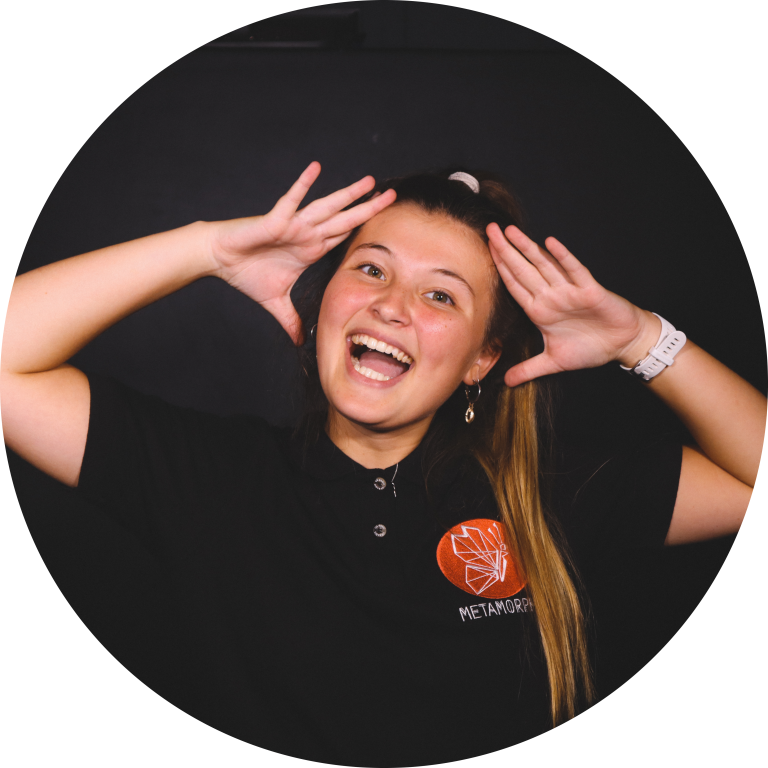 This year Ansonel is very excited to see how each student discovers and grow in their God given potential and see what great works God is going to do this year in Meta. She loves outdoor adventures, being with her friends and exploring new places. She also loves being creative, taking videos and capturing fun beautiful moments. If Ansonel could pick any place to live, she would live right next to the ocean!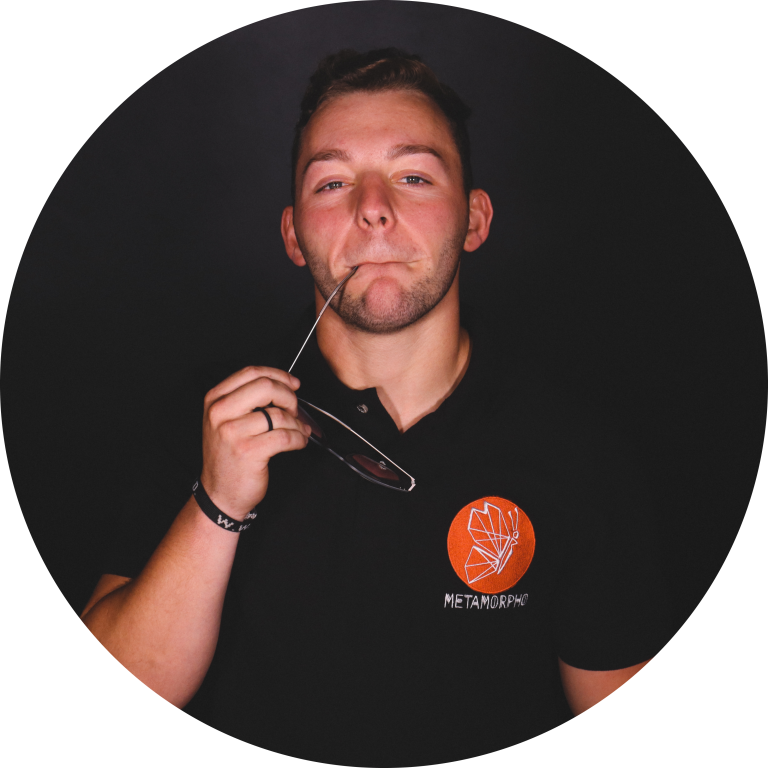 Jacques has a passion for music and arts as well as restoring God's truth in young communities. He has a serving heart and has a desire to live life to its fullest potential. He is brave and daring but also enjoys an occasional book. He is driven to improve his lifestyle with fitness and self-developing habits. He aims high and has a teachable mentality. He is excited to grow as a leader in Metamorpho.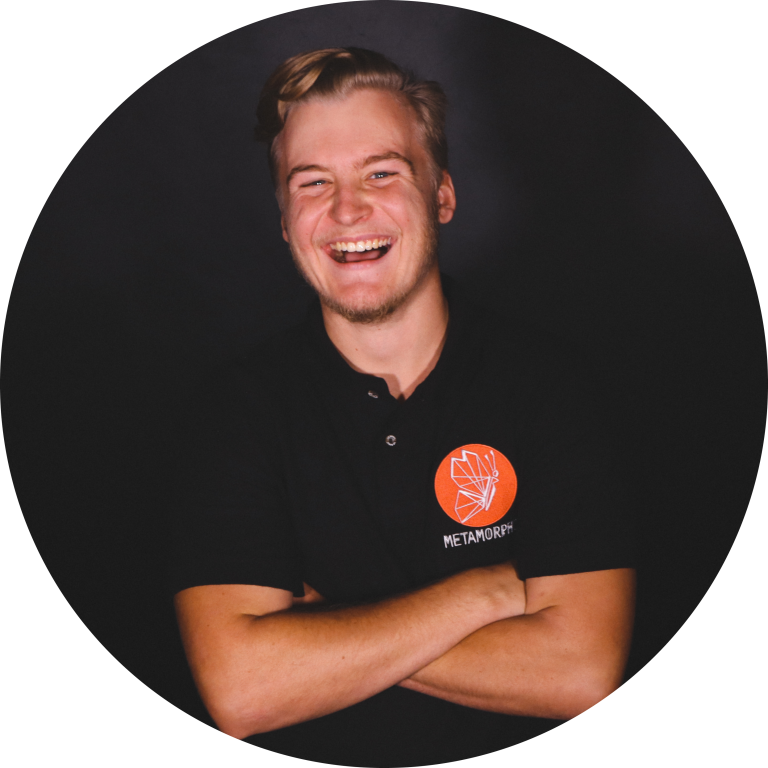 JP is an outgoing person and never backs down from a new challenge. He loves to spend time with the Lord and to be in his word that he'll lead him in his everyday choices. JP loves to be outdoors in nature and just admire what God did. He has a very soft heart. "He cries more than all the girls combined." He's very caring towards the people around him and loves to build new relationships. He also enjoys working out with his friend Jacques.